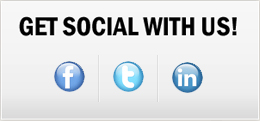 Yongkang Puli Caster Manufactory
Add: Shuchuan Industrial Area,Yongkang,
Zhejiang,China.
Foreign Department:
Ministry of Internal Trade:
Frequently Asked Questions
How to choose your caster?
Casters application?
Casters classification?
The rise of the caster industry?
Casters introduced?
Puli fine furniture wheel-703T?
Puli boutique specialty casters 810S?
Puli boutique PL008-1?
Established in 1998, Yongkang Puli Caster co.,ltd is a professional caster manufacture.
We now have a wide range of the casters including industrial caster, nylon caster, PU caster, cast iron caster, rubber caster which widely used on equipment of mines, shopping stores,hotels,kitchen, medical, transportation and furniture.
Through years of development, we now have mould workshop, pressing workshop, injection workshop, assessing assembling workshop, research department, QC department marketing department. All the working staff work together for improving the productivity and the level of management. Not only for domestic market, our products are exported to Europe, Ameica, South East Asia, Middle east and Africa.
To survive by high quality, To seek development by credibility. With high quality all over the world to visit us.