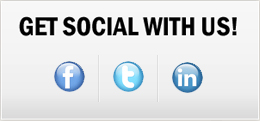 Yongkang Puli Caster Manufactory
Add: Shuchuan Industrial Area,Yongkang,
Zhejiang,China.
Foreign Department:
Ministry of Internal Trade:
Casters classification
(Hits:)
Origin
Author
Add Time2012-12-10
Steering classified according to whether
Divided into the directional casters with non-directional casters (casters).
Directional castors not rotating structure can not rotate; casters structure allows 360 degree rotation.
Classification by application of industry
Divided into medical casters, industrial casters, supermarket casters, furniture casters.
Medical casters to adapt to running hospitals require lightweight, flexible steering, elastic, special ultra-quiet, wear-resistant, anti-wound and chemically resistant characteristics, special castors.
The industrial casters mainly a caster products for factories or machinery and equipment, it can use Advanced imports reinforced nylon (PA6), super polyurethane, rubber single wheel, overall the whole has a high impact resistance and strength .
Supermarket casters casters need a lightweight, flexible features specifically developed to meet the mobile needs as well as the shopping cart of supermarket shelves.
Furniture casters production to adapt to the furniture, low center of gravity, the need for higher load carrying Castor.
Caster material classification
Mainly divided into super artificial rubber casters, polyurethane casters, plastic casters, nylon casters, steel casters, high temperature casters, rubber casters, S-type synthetic rubber casters.