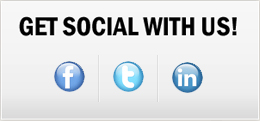 Yongkang Puli Caster Manufactory
Add: Shuchuan Industrial Area,Yongkang,
Zhejiang,China.
Foreign Department:
Ministry of Internal Trade:
Casters application
(Hits:)
Origin
Author
Add Time2012-12-10
Trolleys, mobile scaffolding, workshop trucks very widely.
The most simple inventions are often the most important, casters are to have such characteristics. While a high and low level of development of the city is often associated with casters to use the number as a positive correlation the casters like Shanghai, Beijing, Tianjin, Chongqing, Wuxi, Chengdu, Xi'an, Wuhan, Guangzhou, Dongguan, Shenzhen and other cities in the utilization rate is very high.
Casters constructed by the single wheel is mounted on the stent is made for mounting underneath the device so that it free to move. Casters mainly divided into two categories:
A fixed castors fixed bracket coupled with a single round, and can only move along a straight line.
The steering bracket B activity casters 360 degrees coupled with the single wheel is able to travel to any direction.
Industrial casters, single-wheel variety, and vary in size, model, and the tire tread. Select the appropriate wheels to take in the following conditions:
A venue environment.
B deadweight
C with chemicals, blood, grease, oil, salt and other substances in the work environment.
D various special climate, such as humidity, heat or cold E impact, collision and traveling tranquil requirements.