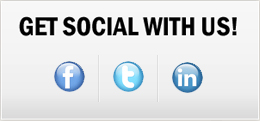 Yongkang Puli Caster Manufactory
Add: Shuchuan Industrial Area,Yongkang,
Zhejiang,China.
Foreign Department:
Ministry of Internal Trade:
Caster material
(Hits:)
Origin
Author
Add Time2012-12-10
Polyurethane, cast iron, cast steel, NBR rubber tire (NBR), acrylonitrile-butadiene rubber, natural rubber, rubber tire, silicon fluorine rubber rubber tire, neoprene rubber tire, butyl rubber rubber wheel, silicone rubber (SILICOME), three yuanethylene-propylene rubber rubber tire (EPDM) the Viton rubber tire (VITON), hydrogenated nitrile (HNBR), polyurethane rubber wheel, rubber and plastic, PU rubber wheels, teflon rubber wheel (PTFE machined parts)nylon gear, POM rubber wheels, PEEK rubber wheels, PA66 gear POM rubber wheels, plastic parts (such as high-strength performance PPS tube, PEEK pipe, etc.).