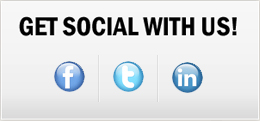 Yongkang Puli Caster Manufactory
Add: Shuchuan Industrial Area,Yongkang,
Zhejiang,China.
Foreign Department:
Ministry of Internal Trade:
The rise of the caster industry
(Hits:)
Origin
Author
Add Time2012-12-10
To retrospectively casters history is a very difficult thing, but after the invention of the wheel, handling and moving objects easier many, but the wheels can only run in a straight line, the change of direction for the handling of material objects stillvery difficult, then people invented the wheel with steering structure, that is what we now call the caster or castor wheels. The casters appears moving objects in particular to the people handling brings the revolutionary era, easily handling not only can, but also with the move in any direction, greatly improving efficiency.
Modern With the rise of the industrial revolution, more and more devices need to move casters also more widely in the world applications, almost inseparable from all walks of life casters. To modern With the continuous development of science and technology, the devices are also more and more multi-functional and high utilization, casters became indispensable parts. Casters are much more specialized and became a special industry.