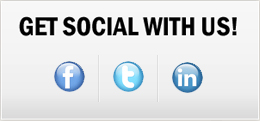 Yongkang Puli Caster Manufactory
Add: Shuchuan Industrial Area,Yongkang,
Zhejiang,China.
Foreign Department:
Tel: 0086-579-87530898
Fax: 0086-579-87530897
E-mail:
02@puli-caster.com
Stainless steel casters
(Hits:)
Origin
Author
Add Time2012-12-10
Stainless steel casters detailed information
A stainless steel casters features
1 full stainless steel bracket
Resistant to high temperature grease
3 waterproof, anti-rust, corrosion
, Stainless steel casters bracket features
Stainless steel caster bracket features: made ??of 304 stainless steel plate, stainless steel the lacoste disc structure, corrosion resistance, and 100% washable
The polished surface of the stent can remain long-term bright. Load larger mobile equipment suitable for food processing and catering industries.

, Stainless steel caster wheels optional
Stainless steel casters wheels Optional: core PU wheel core rubber, plastic core, polyurethane, nylon wheel, bakelite wheel, cast iron wheel, TPR-wheel, anti-static wheel
Common colors of black, red, gray, white, blue
, Stainless steel casters
Stainless steel casters waterproof, rust, corrosion (for wet environments) applies to load larger mobile equipment to the food processing and catering industries.