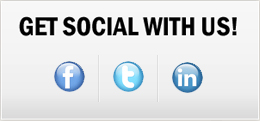 Yongkang Puli Caster Manufactory
Add: Shuchuan Industrial Area,Yongkang,
Zhejiang,China.
Foreign Department:
Ministry of Internal Trade:
Base plate and bearing
(Hits:)
Origin
Author
Add Time2012-12-10
The base plate and the bearing mounting plate: used to install the horizontal position of the tablet.
Center rivet: means for fixed rotation means of bolts or rivets. The center rivet is an integral part of the soleplate. To tighten bolts rivets can adjust the rotation wear loose.
Live support assembly: activities bracket axle and nut. Including wheels, wheel bearings and bushings. The sleeve is set in the axle outside, non-rotating parts, iron and steel manufacturing, for the wheel bearing rotation fixed wheels stent. CLAMPED assembly: mounting bracket, axle and nut. Does not include wheels, wheel bearings, bushings.
Steering bearings: There are a number of unused light type, for example: Simplex bearings: only one layer of steel balls in a large orbit.
The bunk bearings: two different tracks, double Ball.
Economy bearing: Ball on the bead plate stamping molding prop.
Precision bearings: standard industrial bearings.